Cancer, Cards, and Quicksand
The thing about being diagnosed with cancer is that often, the patient is flooded with love and support at a few crucial times, like initial diagnosis and the beginning of treatment.
The other thing about being diagnosed with cancer is that often, that support ebbs and flows, particularly in between the big treatment milestones. For me, when the phone calls and care packages slowed down to a trickle, but I was still dragging myself to weekly chemo, it was hard not to feel forgotten, left behind, and lonely. It felt like everyone was able to move on but me.
That's what made Maggie's cards so meaningful. Sometimes they appeared in the mail weekly, sometimes monthly. Often, they had nothing to do with sympathy or cancer. But even a short note about one of our inside jokes was enough to tether me to my life without cancer. The fact that she kept extending her hand out to me to pull me out of my cancer quicksand, that she never stopped reminding me that she was there, that the world was there, waiting for me – it meant everything.
Emily McDowell makes some of my favorite cards, because they acknowledge that there usually isn't a magic phrase that will make everything better, but saying something is so much better than saying nothing. Plus, they're funny, and a little bit of love and laughter showing up in the mailbox each week can go such a long way.
By Rebecca Hall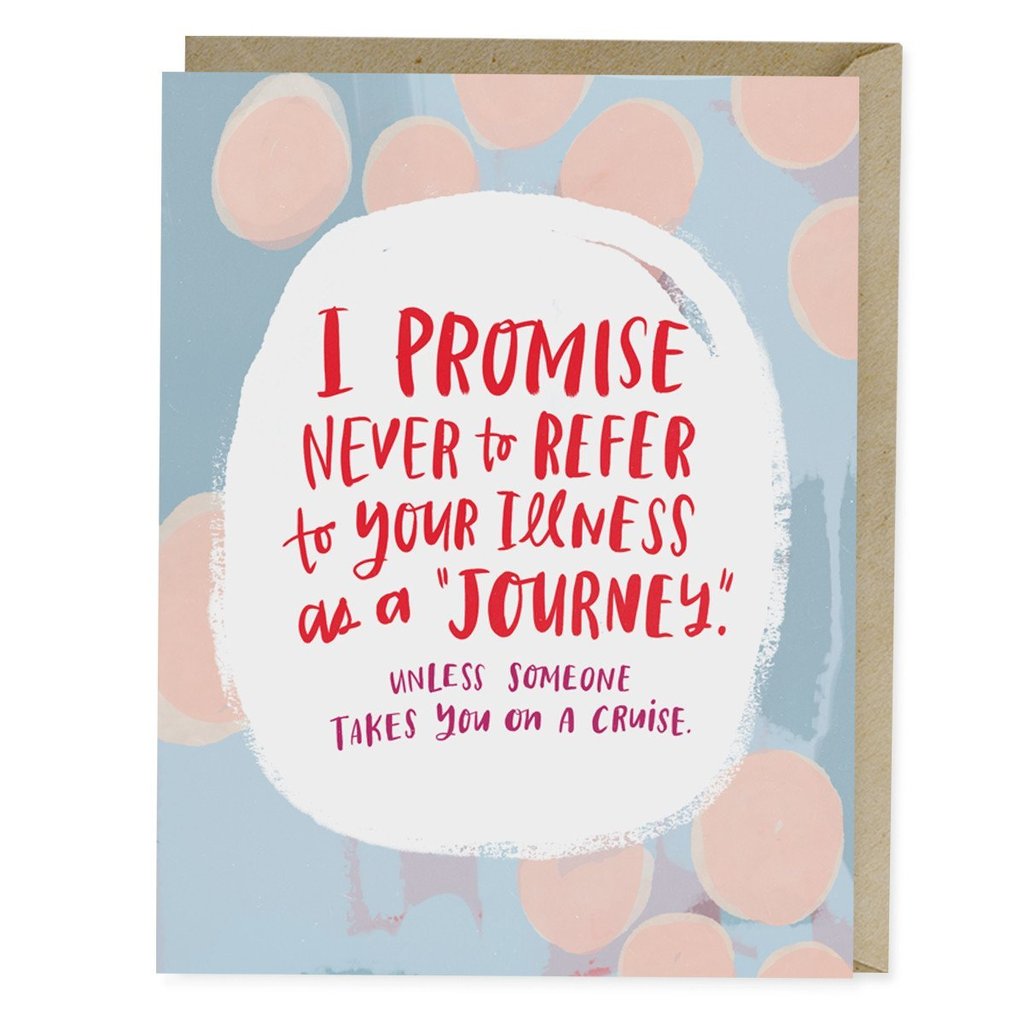 Illness Is Not A Journey Empathy Card
Emily McDowell Studio, $4.50
Friendship Through Cancer Empathy Card
Emily McDowell Studio, $4.50
One More Chemo Down Empathy Card
Emily McDowell Studio, $4.50